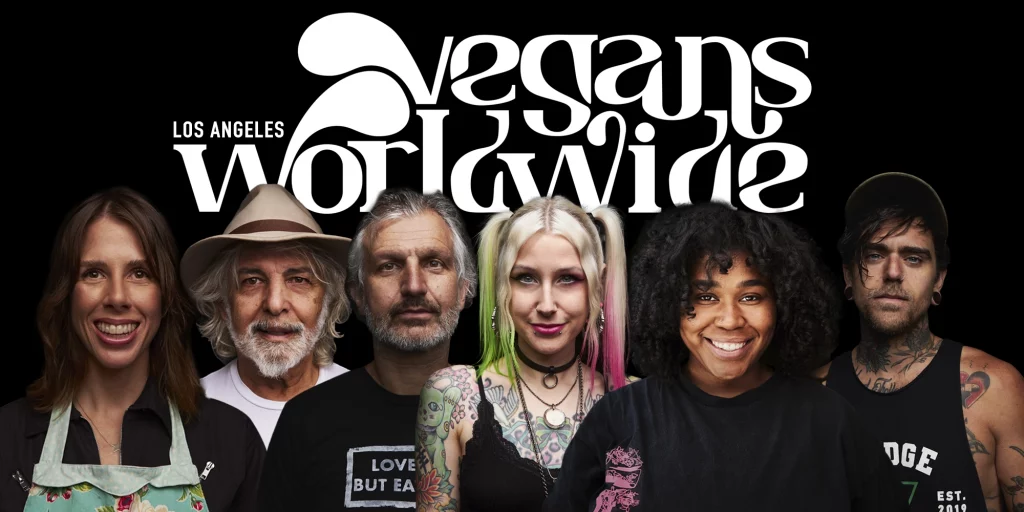 We are Aldan and Simon.
We are photographers. Videographers. Vegans. Our debut documentary Vegans Worldwide – Los Angeles is the base for portraying vegan lifestyle all around the globe. We want to present people that have dedicated their lives to live the vegan lifestyle and change the world to the better by influencing others.
in our first episode of vegans worldwide we accompanied six awesome people in Los Angeles, California.
Kacy (Junie & Sprouts): vegan cheese boards / Youssef Vromage: Vegan cheese master / Tricia Pain: streamer, model, influencer / Le Fou (Vegan Club): street artist und vegan apparel brand /
Chanel (Vegan AF): food truck owner and chef / Alexander Buck: vegan endurance athlete
We are beyond happy to present the outcome of the project we dedicated to for months.
Right below you can find the teaser to the documentary.
Right now we are looking for ways to publish the documentary. It hasn't been released anywhere yet.
If we caught your attention, feel free to send an e-mail to look@simonheydorn.de and subscribe to our YouTube-channel PFLANZENFRESSER for more vegan food content.
You can also check out our websites VEGAN PRODUCTIONS and SIMON HEYDORN PRODUCTIONS.
Los Angeles is the place to be for Le Fou. He is doing street art, screen printing and self-composed film music, for example for the making of
of "Blade Runner 2049". The focus of his art is veganism and animal welfare, which is why he also created the "Vegan Club" based on pop art posters from celebrities like Billie Eilish, Prince and Joaquim Phoenix forming his own brand.
To turn passion in profession: That's Kacy's life with her Business Junie & Sprout. Her vegan cheeseboards consist of a variety of fresh ingredients  from current season and a lot of love for the details. Every board is handmade, individually composed and a great feast for all senses
Alexander Buck / Endurance Athlete
That sports and vegan nutrition are a perfect match is proved by athlete Alexander. He's either found cycling or jogging with his dog or working in drug & addiction counseling.  He himself has been sober for six years. His second passion is music. As a member of the band "Bad Jesus" and while playing the guitar, he can express his creative side.
Chanel / Vegan AF Foodtruck
Chanel has been living vegan for the last twelve years. She's an entrepreneur and chef at the same time. Chanel and her VeganAF foodtruck are everywhere, but in no way can be overlooked. She's in Los Angeles, at street fairs and festivals worldwide. She is well known for her signature crispy vegan eggrolls, filled with various ingredients and spices, that no other foodtruck offers.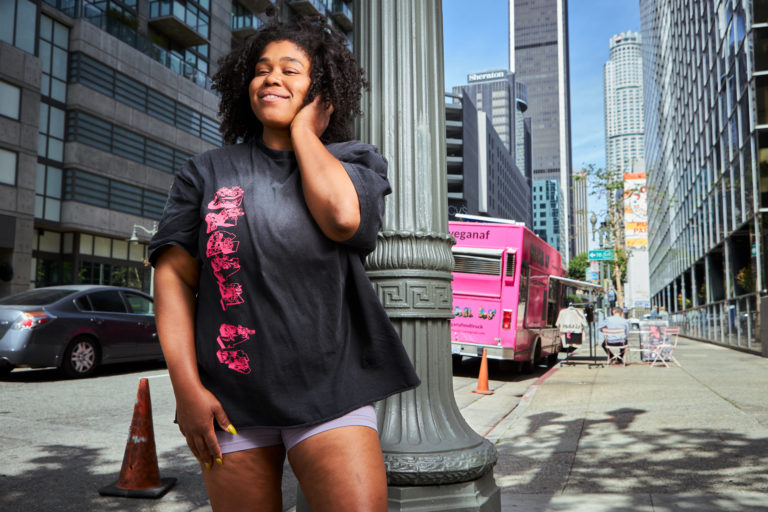 Youssef Vromage / Vegan cheese master
Vromages creations are letting hearts beat faster. At least that was his vision when he made vegan cheese for the first time in 2009. The origin of creating the cheese alternative in the first place was a female chef he wanted to impress. Whether made from cashews, pumpkin seeds or macadamia nuts: There is something to offer for everyone in his shop. The "Cheeseman" changed his last name to Vromage, as in the french word for cheese ("fromage").
It shows his true passion.
Tricia Pain / streamer, model, influencer
Glitter, bright colours and a little crazy: Tricia is like a rainbow in the vegan scene. She is a streamer, model and influencer. With her joyful and happy personality, she's already wowing a few thousand of followers on twitch. She wants people to see that animals are not food or property. She hopes that in the future we treat all animals with love and respect because we are all one and we all deserve to live.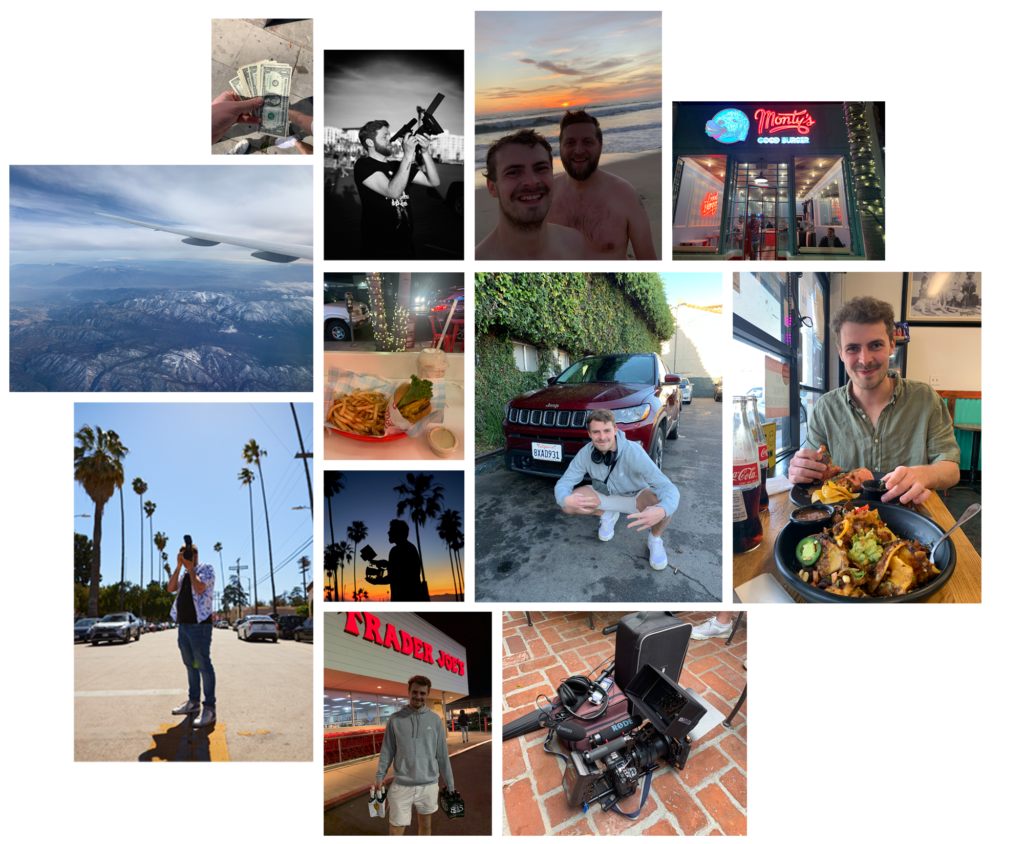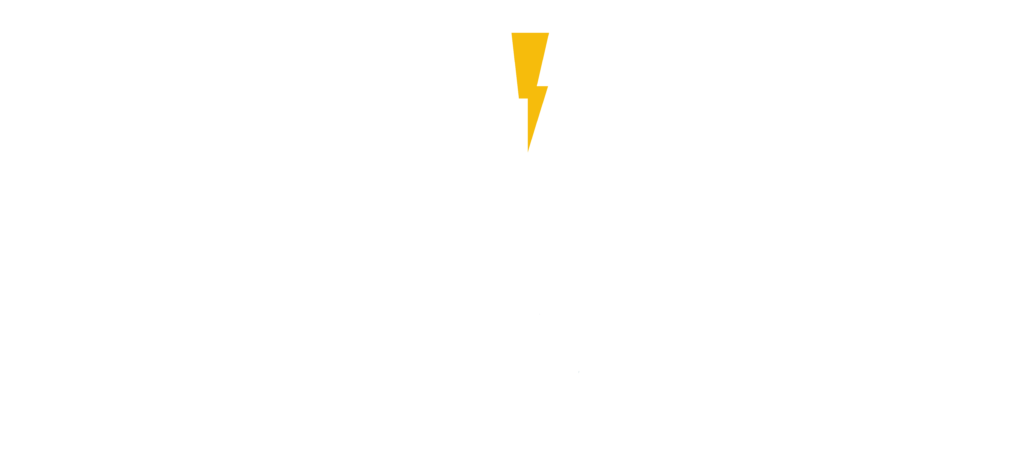 Simon Heydorn Productions
Deichstraße 6
25335 Elmshorn (Hamburg)
Germany